The Omego Superhero Series is the greatest superhero universe to come along in decades. Darius Brasher has brought the excitement to a world filled with the best superhero franchises ever and he doesn't disappoint with his addition to the superhero universe. Earth 2 - Earth Infinity has nothing like this series to thrill eager Kindle and Kindle Unlimited readers.

The best time to kill a superhero is before he becomes one.

Scrawny seventeen-year-old Theodore Conley shocks himself and everyone else by tossing three big bullies around like they are wads of paper and Theo is aiming for the trash can.

Now that he has superpowers, suddenly everyone expects Theo to do great things. He doesn't want to do anything great, though. It's too much work and too dangerous. Unless it's safe and involves Theo finally getting a girlfriend, he's not interested.

Theo gets more danger than he can handle when a supervillain attacks. In self-defense, Theo is forced to pursue a hero's cape in superhero school, a frightening place of grueling humiliation, intense combat training, and deadly tests.

Theo soon finds that even just a potential superhero gets an archenemy. The problem is Theo's doesn't want to just defeat him.

His archenemy wants to kill him.
Purchase your copy now for .99 from February 13 -18.


Trials, the sequel to Caped, will be released on Feb 16. Here's the official blurb:
Superheroes aren't born. They're forged in the Trials.

Theodore Conley's troubles are just beginning after he spares the life of the supervillain who murdered his family. Theo must now endure the Hero Trials to further prove he is worthy of wearing a superhero's cape.

On alien worlds and in other dimensions, Theo must fight other superhumans, his personal demons, and even his friends in the Trials' vicious battles, tests, and contests. If he doesn't prevail, he'll lose the use of his superpowers. Even worse, he'll never bring to justice the dark forces behind the supervillain who killed his family.

Little does Theo know those murderous forces are sabotaging his efforts. They know he has the potential to become the world's greatest superhero.

With powerful and mysterious enemies hounding his every step, the question is not only if Theo will triumph in the Trials.

The question is if he'll even survive them.
You can purchase your copy now!


Join Darius Brasher's mailing list for news about upcoming releases and occasional free books and stories:

Powered by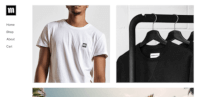 Create your own unique website with customizable templates.