Elvis Has Left the Dead
From: Musings From A Demented Mind
by Derek Ailes & James Coon
Author Mark Cusco Ailes opened the totes containing all of his and Derek Ailes' novels while Derek began to set the table up for their latest book signing.

Several other authors had showed up for the 2015 Hammond Public Library Local Author's Book Fair.

He recognized a majority of them.

No matter what book fair they set up at in Northwest Indiana, it was always the same authors.

They had become their touring family.

All genres were present: children's fiction, romance, paranormal, poetry, and all of the fantasy and horror madness that he and his brother ─ the Ailes Brothers of Terror ─ had brought.
With the table setup finally completed, Derek began to take pictures for their official author's website and their Facebook page.
"Take off your Avengers hat.

What are you a horror author or a geek?" Mark asked.
"A horror author," Derek answered as he angrily threw his hat into one of the totes exposing his bald head.
The lights in the room flickered briefly as the thunderstorm outside gained momentum.
"How come every time we come to Hammond it storms?"

Mark asked.
"Wherever the Ailes Brothers of Terror go, the bad storms follow.

Now if only we can get our so-called Facebook friends to follow us as well," Derek said.
The sound of the rain pouring down echoed throughout the room.

They both looked concerned since not many people would risk traveling during a severe thunderstorm, especially to a library.
"I guess we should go mingle," Derek suggested.
"Derek, the photographer should be here soon.

We shouldn't venture away too long."
Two days earlier, they were interviewed by the local newspaper about their writing career.

The photographer was coming to the book fair to get some shots of them selling their books.

The newspaper normally didn't do articles about local authors since there were so many.

Being they were a horror writing team, they had a brand which most other authors didn't possess.

They were popular in Northwest Indiana, and their books were beginning to sell well on Amazon, especially in the UK.
Derek watched as Sandra walked in with her husband who was carrying a cardboard standup of Elvis Presley.

She used to hang out with Elvis and wrote a book about him.

She had tons of pictures of her and Elvis together.
Derek was only two years old when Elvis died.

He always wondered what music he would have recorded if he was still alive in the eighties.
Sandra's husband stood the Elvis standup up and faced it toward the door where it would be the first thing people saw when they entered the room.
The lights in the room went dark for a minute and then came back on.

The thunder outside sounded real close.
"Hammond strikes again," Mark said and the other authors laughed.

He looked over at Derek, "We better get back to our table."
A couple of families entered the room to hang out with one of the authors.

A few people came in after them, but it was relatively dead.

One hour into the fair, the reporter came in and immediately took a picture of the Elvis standup.

He walked around the room until he found their table and began taking photos.

He chatted with Mark and Derek for a few minutes and then left.

By the second hour, the storm had passed and people were coming in at a steady pace purchasing books from several authors.
As the book fair came to a close, the authors took down their displays and packed away all of their books.

Derek and Mark, satisfied they had another successful book fair selling several books each, walked out of the library to put everything back into their purple PT Cruiser.
"Excuse me, sir," somebody, talking in a way only an Elvis impersonator or Elvis himself would speak, said.

"I was wondering if I can chat with you for a second."
The man was dressed in a fancy red costume similar to one of Elvis' flashy outfits and was wearing sunglasses and looked like the Elvis from the sixties.

He smelled like Brut.
"Sandra left the building already," Derek said.
"I actually came to see you, Derek of the Ailes Brothers of Terror."

He shook his hand, like he was in the middle of a performance, as he spoke.
"You came to see me?

I'm more famous than I thought.

You sound just like Elvis.

You must be a professional impersonator."
"I'm not an impersonator.

I'm the real deal," he said and sang "Suspicious Minds" and stopped after a few verses.

"I'm here to warn you."
"A warning from Elvis?

Is this Candid Camera?"

Derek looked around for some cameraman videotaping them from a distance.

He looked over at Mark who shrugged his shoulders.
"Let's try to be serious for a moment," Elvis said impatiently.

"Derek, you are on a path that will lead you to much peril.

In a few days you are going to embark on a path that will have serious repercussions in the future."
"Mark, let me introduce you to the Time-Traveling Elvis," Derek said sarcastically.
"You will eventually be a number one best-selling horror author surpassing Stephen King."
"And this is a bad thing?"

Derek said, instantly imagining himself surrounded by millions of fans demanding his autograph.

Gorgeous women throwing themselves at his feet. Blockbuster movies being made out all of his novels.
"You will go on an Elvis bashing campaign that will destroy my legacy."
"Sounds like a perfect tradeoff for me.

My fame for your fame.

Besides, I'm alive and you're dead."

Derek looked over at Mark.

"Can you imagine hundreds of Derek impersonators?"
Mark cringed at the thought.
Elvis took off his sunglasses and stared Derek straight in the eyes.

"I can't allow that to happen."
"Wait a minute!"

Mark said.

"If you can travel through time, why can't you go into the past and stop yourself from getting hooked on painkillers and prevent your own death?"
"It doesn't work that way.

I can't change the past.

Only the future.

If I could, Elvis Presley would still be here today making hit song after hit song.

Now, Derek, I'm giving you just one chance.

Do not smear my name."

He began to sing "Heartbreak Hotel" and then vanished.
Derek and Mark stood there stunned.
"Did we just encounter Elvis from the grave?"

Mark asked.
"And he was no zombie.

Why would I go on an Elvis smearing campaign?"

Derek asked puzzled.

"Let's head on back to Valparaiso.

The sky is really dark.

I don't think we've seen the last of the severe weather."
The next morning, as Derek uploaded all the photos he took from the book fair onto his official website, he heard a door close. He looked out his window and saw the newspaper carrier place the Sunday edition into the newspaper box by his front door.

He ran for the front door in anticipation of reading the article about them.

A light blue humming bird was hovering in front of the door and flew away as Derek opened the front door to retrieve the paper.

He grabbed the paper and opened it to the second page where the reporter said the article about them would be.

The article was there, but to his horror, instead of a picture of the Ailes Brothers of Terror, there was a photo of the cardboard standup of Elvis who had nothing to do with their article.
"Idiot!"

Derek screamed.
He ran toward the back bedroom where Mark was at his computer working on his latest novel.
"What's the problem?"
"This!"

Derek dropped the paper in front him.

"Elvis has stolen our thunder!"
"Where are the photos the photographer took of us?"
"Apparently, nothing says the Ailes Brothers of Terror better than Elvis Presley himself!"

Derek started to storm out of Mark's room and stopped.

"Elvis will pay for this.

I don't care what his warning was.

Even if it's the last thing I ever do, I am going to destroy his legacy!"

He thought for a few seconds about the best way to accomplish the task.

"I'll write the scariest horror novel ever with Elvis as the psychotic killer.

Elvis Presley will be the next Freddy Krueger.

The next Jason Voorhees. When they make the movie out of it, Kane Hodder will play Elvis!"
As Derek finished talking, the ground in Graceland shook violently.

The large gravestone of Elvis cracked in half and fell into the ground below.

A skeleton slowly crawled out of the grave.

As the skeleton crawled forward, internal organs began to form, followed by muscles, and then skin and hair until Elvis was once again alive.

He snapped his fingers and was wearing his favorite blue outfit.

He looked over at his mansion and smiled.
"To the one that brought me back from the dead; thank you, thank you very much."

He danced around excitedly.

"I think it's time for Elvis to visit Derek in Valparaiso, Indiana, but first, I have a taste for a peanut butter and banana sandwich.

Hell, it's been decades since the King has had anything to eat."
Derek, still angry about the newspaper article, wrote a two page blog about how Elvis was overrated and was as good an actor as George W. Bush was as president.

He titled the blog post: Hunk of Burning Crap – Derek Ailes Vs Elvis.

He posted a picture of Elvis as a zombie which he found searching on Google pictures.

Once he finished posting the blog, he began to write his new horror novel: Memphis Damnation.
The next morning, Derek opened the front door to get the newspaper, and the humming bird was back hovering in front of the door.

His jaw dropped as he took a closer look at it.

The humming bird was wearing a black hair piece and a shiny yellow Elvis costume.

It began to sing "Jailhouse Rock".

Derek closed the front door and looked out the window. Across the street, his neighbor was mowing his lawn wearing an Elvis costume.

He shook his hips as he pushed the lawn mower.

Another one of his neighbors was sitting on the front porch dressed as Elvis drinking a Pepsi.

His wife was also dressed as Elvis and they were playing Yahtzee.
Derek pinched himself hoping he was dreaming.

He looked over at his clock and it was frozen at 8:16 a.m.

He heard a car honk its horn repeatedly.

He looked outside and saw a 1955 Pink Cadillac Fleetwood parked in front of his house.

The door opened and Elvis climbed out pointing at his house.

An older man slowly walking down the street with help from his cane approached the car.

Elvis put his hand on his shoulder and the old man transformed into an Elvis impersonator.
"Thank you, thank you very much," the impersonator said.
"Don't mention it."
"Love the Cadillac."
"Thanks," Elvis said as the impersonator walked away.
Elvis began to dance his way up to Derek's front door.

"Derek, time for us to have a confab.

Come outside and face me like a man."
Derek locked the deadbolt.
"I don't need to see you to know you have a yellow stripe down your back!"

After a few minutes of waiting impatiently, Elvis went back to his car and grabbed an acoustic guitar and a lawn chair out of the trunk.

He placed the lawn chair on the sidewalk and sat down.

"I have an eternity to waste and a lot of songs in my repertoire."

He sang "That's All Right" and then "Don't Be Cruel" followed by "Return To Sender".

After singing several more songs, during which a crowd had gathered around him, he looked at the front door.

"Hey, I think it's time to debut my new song "Derek Is A Douchebag."
He stood up and touched each person on the shoulder turning them into an Elvis impersonator.

He sat back down and sang:
There was a coward from Indiana
Who thought he was the king of the world
His writings were one dimensional
No soul would download
A spineless troll he was
As Charlie Sheen would agree
There was no hope for Derek
No fame would he achieve
Such a douchebag
Such a douchebag
The door opened violently and Derek rushed out of the house.

"Enough!

I can't take it anymore."
Elvis looked over at his impersonators and with a smile he ordered them to attack.

The mob of impersonators rushed at Derek like a horde of hungry zombies.

He ran, trying to outrun them, down the street toward Highway 6.

As he was close to the Salvation Army Church on the corner, he tripped crashing to the ground.

The mob surrounded him and lifted him up over their shoulders.

Like someone crowd surfing at a concert, he was passed from one impersonator to another until he was slammed hard onto the ground in front of Elvis.
Elvis smiled sinisterly as he kneeled down in front of him.

"Derek, this is your last chance.

Stop your anti-Elvis antics."
Derek looked at him with hatred in his eyes.

"Never!"
"You leave me no choice," Elvis said and put his right hand on Derek's right shoulder.
Dr.
George Nichopoulos led Mark down the long corridor of the Valparaiso Porter-Starke Mental Hospital.
"Is he all right?"

Mark asked.
"He's making progress.

With further treatment, I think we can help him."
The doctor opened the door to Derek's room.

He was sitting in the corner wearing a straitjacket.
"Your brother is here to see you."
Derek, talking in a way only an Elvis impersonator or Elvis himself would speak, said.

"Hello, the name's Elvis."
THE CANDY FACTORY BY DEREK AILES
FROM HIS COLLECTION - ZOMBIE COMMAND: A HORROR ANTHOLOGY
Henry Mars stood at the top of the stairs looking down at all the customers inside Jubilee's Candy Factory located in Hobart, Indiana. Children were everywhere filling baggies with jelly beans, gummy bears, and chocolates. If it was a candy, they sold it. Being only a few weeks away from Halloween, parents were there also buying candy to pass out. There was barely any room to move because the place was so packed. Kids were lining up at the bottom of the stairs for the next tour of the factory, where all the gummy bears were made. Henry was the owner of Jubilee's, and he was one of the richest men in Northwest, Indiana. He never dreamed that his love of candy would make him so wealthy.
He adjusted his big orange tie that clashed with his purple suit and top hat. He loved playing the part of a cartoon style owner of a candy shop. On Saturdays, he would make his weekly appearance to please the shoppers. He even hired a couple of little people from the local actors guild to play the part of the candy makers. For five dollars a ticket, a person could get a tour of the facility with a movie style feel to it. He even had a large chocolate fountain at the front of the store, which was the largest one in the United States. People traveled from around the United States just to take pictures of themselves standing in front of it. He sold his candy online using the slogan: Jubilee's has the tastiest gummy bears in the world.
Karmen, the tour guide, led the group up the stairs to start the tour. She was wearing a red dress with fuzzy red rabbit ears on her reddish brown hair and she had glitter all over her face. She looked like a human cartoon character.
"Let me introduce to you Henry Mars, the owner of Jubilee's," Karmen said with a flirtatious smile.
"Welcome, let's all prepare to be whisked to the magical land of candy. Be warned, candy is very addicting and at Jubilee's the candy is the tastiest in the world," Henry said and opened the double doors that led into the factory.
The group was immediately hit with the smells of the fruity gummy bears. Henry started singing the lyrics of the magical children's music being played in the background.
"I call this room the Forest of Treats. Please, take some free candy samples."
After giving twenty tours of the candy factory, Henry walked into his office and took off his purple suit and grabbed his gray suit from his closet. He sat down at his desk and went through his large stack of mail. He noticed on the floor next to his desk was a brown box marked fragile. He smiled knowing that in the box was the large stone mask he recently won on eBay. The mask was supposed to be a relic from an old Egyptian civilization long lost. He thought it would look great hanging on the wall behind his desk – the perfect conversational piece. He grabbed a box cutter from his drawer and slit the box open.
He pulled the mask, covered in bubble wrap, out of the box and sat it on his desk. He stared at the beautiful mask. It was gray with a face carved into its base. He had seen many of these stone masks at the Field Museum in Chicago, but this was the closest he'd ever been to one. The mask was cold to the touch. He picked it up and held it close to his face, his eyes staring straight into its two eye holes. It was light weight for something made out of stone. He turned the mask around and held the back of it up to his face. Hell, I might as well try it on. He put it up to his face and it glowed bright red with steam emanating from its base. He screamed out in pain as the stone burned into his flesh. He tried to rip it from his face with no luck. It continued to burrow into his skin until it connected to his skull and fused with it.
He passed out landing face first onto his desk. When he awoke, what was once Henry Mars was now replaced by a demon that had been trapped inside the mask for centuries. The demon looked around the room. He looked at everything that was on the desk in front of him. He looked at the computer and put his hand on the mouse. Within seconds, he scanned through thousands of pages on the internet learning as much as he could about the current year. He scanned Henry's brain and learned everything that was stored in it; his knowledge, his life experiences and his business adventures.
"Candy factory. This I have to see for myself," the demon said and walked out of the office and into the factory part of Jubilee's. One of the employees waived at him, and he waived back. The demon looked at all the gummy bears passing by on the assembly line. He smiled. He knew the gummy bears would be perfect for his plan. With Halloween approaching, he had the perfect opportunity to take over the world with the help from some unsuspecting servants, the children of Northwest, Indiana.
"Mr. Mars, your limo is here," Abagail, his secretary said.
"Call me Henry," the demon said with a smile. "Let the driver know I will be down in a couple of minutes."
He walked over to the assembly line and watched the gummy bears as they sped by. He grabbed a handful of the gummy bears and ate them. He smiled. They did deserve the title: the tastiest gummy bears in the world. With a little modification of their formula, they would be the most brainwashing gummy bears in the world
After arriving at his two million dollar home in Valparaiso, he sat in front of the television watching the children's network. After watching several hours of kid's shows, especially the commercials, he grabbed his cellphone and called the advertising agency that Henry always used.
"Hey Malcolm, this is Henry Mars. I have an idea for a new commercial that I want to advertise on the children's network promoting my new super flavorful gummy bears. I want to run it twice an hour until Halloween. Money is not an issue. I'll pay whatever it will cost. Thanks. I'll see you Monday."

Miley Donahue, a third grader with blonde hair done up in a ponytail, sat in front of the television watching the children's network.
"Miley, pick up the clothes you dropped on the hallway floor!" her mom shouted from the back bedroom.
"Not right now. I'm watching Samantha and Katrina," she said. As Miley was about to get up to pick up the clothes, she turned her attention back to the television where she heard the sounds of a synthesizer playing a strange eerie song. Henry Mars was on the screen surrounded by several dancing gummy bears. He was wearing a green suit with an orange button up shirt and an orange top hat.
"Hello kiddies. Halloween is quickly approaching and it's time to introduce my new super flavorful gummy bears. You've never tasted gummy bears like these before. They now come in new cotton candy and blueberry flavors. Tell your parents to come to Jubilee's and try our new gummy bears. And on Halloween, stop by our website to watch a brand new gummy bear adventure cartoon featuring me, Henry Mars. I hope to see you at Jubilee's Candy Factory real soon."
"Mommy, I want to go to Jubilee's," Miley said.
"We're not going anywhere unless you clean up your mess."
"Yes, mother," Miley said and grabbed her clothes off of the floor.

Henry Mars stood above the sales floor of Jubilee's. The place was packed with customers wanting to try the new gummy bear flavors. He had hired extra employees to dress in gummy bear suits, passing out free samples of his new and improved gummy bears. Customers were buying them by the pound. He smiled as he relished in the thought of how many of the children would fall victim to the gummy bear's bewitching new formula.
"Children eat away, eat away. The more you eat, the more the effect will have upon you," Henry said with a quiet giggle.
"Mommy, look! There's Henry Mars," Miley said, excitedly pointing upward.
Henry waived at her and she waived back. She then grabbed a handful of the free gummy bears and shoved them into her mouth. Henry smiled and kept waiving at all the kids in the store.
"Henry, all the shipments are ready for delivery," Franco Givens said.
"Good. All the local grocery store chains are going to display our gummy bear shippers. Where there are parents shopping, there will be gummy bears waiting for them. After that, we go national. Then global. Gummy bears will be the new candy sensation in the world."
"To keep up with the production, we will need more help," Franco said.
"Hire as many people as you see fit," Henry said with a big smile.

That Wednesday, Henry's new commercial debuted on all the stations in Chicago and Northwest Indiana. He was standing in the middle of fluorescent dancing gummy bears, little people in suits, singing in front of the camera.
The next day, Jubilee's was the most packed it had been in years. The gummy bears were a big hit and they were being shipped hourly out of the warehouse by the truck full. In three days, the magical spell would take effect and the children would be in his complete control. It stated on all the packages of gummy bears to "share them with all your friends." Eventually, all the children would become addicted to them.
The night was Halloween, and Miley Donahue and her mom had just returned home from a night of trick-or-treating. They had stopped by at least fifty houses and Miley's bag of candy was filled completely to the top. As her mom was checking all the candy to make sure it was safe to eat, Miley was on Jubilee's website ready to watch the new gummy bear adventure cartoon.
The gummy bears were defending their land from evil gummy dragons. With the help from their friend Henry Mars, the gummy bears defeated the gummy dragons returning peace to the gummy land. In the background, music played with lyrics Miley couldn't understand. The lyrics were actually a demonic spell that was activating the formula from the gummy bears. She was getting very sleepy and was ready to go to bed. Besides, she had a very eventful day; a large school Halloween party followed by a night of intense trick-or-treating.
After her husband had left for work, Miley's mother lay down for a much needed night of sleep. After midnight, the door to her bedroom opened and Miley walked. She was sleepwalking, and she climbed onto her mom's bed. Her mom awoke and looked at her funny.
"Miley, have a bad dream?"
Miley just stood there staring at her mom. She was still wearing the clown costume she was wearing when they were trick-or-treating. She lifted her arm and she held a large kitchen knife in her hands.
"Miley, what are you do……" Before she could finished the sentence, the knife came down fast as Miley stabbed her mom in the chest. Her mom screamed out in pain. Miley continued to stab her mom repeatedly in the chest until she was dead. She left the knife in her mom's chest and walked out of the room returning to bed.
Her mission was complete. Henry Mars would be very pleased with her.


A Horror Story By Derek Ailes
From Musings From A Demented Mind (Available Winter 2014/2015)






"Everybody, I need your ideas on what the next great horror franchise will be," Art Kollins, the head of Tigerfence movie studios, said. He sat at the front of the conference table staring at the group of screenplay writers and production staff.

"How about a story about a ghost haunting an orphanage? Ninety minutes where nothing happens with a budget less than a million," Leo Maziky suggested.

"Brilliant. Sounds like a blockbuster in the making," Art said excitedly.

"Using lighting and sound effects, we wouldn't have to unveil what the ghost looks like until the last ten minutes," Leo continued.

"People will eat it up." Art wiped the saliva from the corner of his mouth. He loved what he was hearing.

"We can also have a cat jump out of a closet to put a cheap scare into the viewers," Helena Smith, another script writer, added.

"Audiences love cat scares," Leo agreed.

"And the plot?" Art asked.

"Doesn't need one. As long as we can every twenty minutes throw out a cheap scare, we have a hit," Helena said.

"Have scary looking dolls in the background in every scene. I love seeing those in the background. The camera man can occasionally do close-ups. They wouldn't be relevant to the story at all," Art said while everybody nodded in agreement. "Leo and Helena can quickly write the script while Tamara and Stephen can work on the set designs. Make it as eerie as possible."

Leo and Helena sat at the back table of the diner across from the movie studio throwing story ideas back and forth. Helena was reading from her tablet a story about a supposed haunted orphanage that had been abandoned since the fifties. Leo watched her closely as she read. She was the most beautiful woman he had ever met. Her long raven-black hair ran down past her shoulders. She was very short and petite. She was originally from Romania, but moved to California with her parents when she was a teenager. He had been in love with her for years, but their relationship never moved past the friendship stage.

"Leo, the orphanage is only a five hour drive from here. Let's spend the night there."

"In a haunted orphanage?"

"Yes, imagine how authentic our script will be if we stay there. If we're lucky, we may encounter a ghost."

"Don't you mean unlucky?"

"Maybe Stephen and Tamara will want to join us."

Before he could say anything, she was on her phone talking to Tamara. "Cool. Meet us at the diner."

"I take it they're on board."

She nodded.

"We'll need to pick up some flashlights."

"And candles. To get us in the horror mood," she said with a smile.

"Let me guess – Ouija board."

"No, silly. That's been done to death," Helena said with a smile. She always smiled at his sarcastic remarks.

"Clichés are the best part of a horror film. The fans are expecting the norm."

"Don't you want to be original? Write a script you can be proud of?"

"I guess I can conjure up a great idea."

She raised her left eyebrow at him. "Conjure? Resorting to horror puns now?"

"This whole project is going to be one big pun," he said, trying not to yawn.

"Not if we put our heart," she waited a few seconds before continuing, "and soul into it."

The door to the diner opened and Stephen and Tamara walked in. Tamara had her blonde hair tied in a bun and wore a t-shirt from her favorite zombie television series. Stephen was wearing camping gear and carried a large duffle bag.

"Stephen, we are only spending the night," Helena said.

"I brought plenty of munchies. I'm also prepared for any dangers." He unzipped the duffel bag exposing a rifle.

"Expecting a ghost of a killer deer?" Leo asked.

"You never know what may be lurking around there," Stephen said in a deep scary voice.

"We better get going while there is still daylight left," Tamara advised.

"I just checked my weather app. There are thunderstorms in the forecast," Helena said.

"Mother Nature, bring it on!" Leo shouted as he exited the diner.

"Yep, he'll be the first to die," Tamara chuckled.

The group debated what was the greatest horror film of all time during the five hour drive. Each one of them had their favorite pick and did their best to try to prove it to each other. They drove off the main road and followed a narrow dirt road leading to the orphanage. The road led them through a wooded area that appeared to have been undisturbed for a long time. The sky was darkening as it was filled with storm clouds. Leo slammed on his breaks to avoid hitting a deer that jumped out from the trees to the right.

"Leo, are you all right?" Helena asked as she watched him trying to regain his composure.

"It came out of nowhere."

"Leo, maybe it was the killer ghost deer."

"Stephen, that's not funny," Tamara said as she punched his arm.

"Are we going to continue or are you too scared now?" Helena asked.

"I'm fine," he said and drove forward.

A mile up the road they could see the orphanage. It was a large building all boarded up. The grass was almost five feet tall, being neglected for many years, making it hard for them to see the orphanage from the road. As they drew closer, they could see an old playground with what was left standing of a swing set and a slide. They pulled into the dirt driveway leading to the front of the orphanage. As they exited the vehicle, they were hit by the stench of decay. They couldn't figure out what was causing the smell, but it was the worst thing either of them had ever smelled in their life.

"Check to see if there is any tools in the trunk. The front door is boarded up," Helena said.

"Helena, judging by the look of the wood, it will probably crumble in our hands," Leo said as he touched the wood. Stephen brought over a hammer and Leo used it to pry off the wood nailed to the front door. After a couple of minutes, he had them all removed.

"Who wants to go first?" Stephen asked. He waited a few minutes for someone to volunteer. "Fine, I'll go first." He grabbed the rusted door knob and pulled on the door. At first it didn't want to budge, but then he was able to slowly open it. It made a loud screeching sound as it hadn't been opened in decades. They were instantly hit with a sour smell worse than the one they were smelling outside.

Leo shined his flashlight into the foyer. Inside was a long corridor with hallways leading to the left and the right. There was a large staircase toward the back next to a door marked admittance office. There was a tall statue adjacent to the staircase. As he shined the flashlight on the floor, mice scattered in every direction.

"Forget designing sets. This place is perfect for filming a movie," Stephen said excitedly. "And this is just the foyer. Imagine what the rest of the place looks like. I wonder what's upstairs."

"Let's investigate down here first before venturing upward. Be careful. We don't know what the condition of this place might be. The steps on the staircase could be rotted through as well as the upstairs flooring. We don't want one of us accidentally falling to our deaths," Leo warned.

Helena and Tamara both jumped as they heard the loud sound of thunder outside. The front door slammed violently behind them. They all jumped backward.

"The wind?" Tamara asked

"Probably from the storm," Stephen suggested.

Helena pulled out her smart phone to check the weather forecast, but she couldn't connect to the internet.

"We are in the middle of nowhere. I doubt there is any signal out here," Leo said.

They followed the hallway to the right which led to what used to be the dining room. There were scratches on the floor where the dining table and chairs once stood. The room brightened briefly from the flash of lightning outside.

"This is going to be a long night," Tamara said nervously.

"But a fun one," Stephen said, nudging her.

"Stephen, stop it."

"I'm assuming the kitchen is this way," Helena guessed as she pushed the swinging door forward which fell off its hinges and landed on the floor. "Time hasn't been good to this place."

The window behind them burst inward as a large branch from the tree outside crashed through. They could hear the roar of a tornado nearby.

"I hope it's not heading in our direction." Leo walked over to the window and looked out. "I can see it in the distance. It looks massive."

Helena walked over to him and looked for herself. "I don't think this place could withstand somebody outside sneezing on it. It looks like it's heading in the opposite direction."

"Can we resume the tour?" Stephen asked.

"Until the severe storm passes we should stay on the lower level," Leo suggested, moving away from the window.

They continued through the kitchen and back down the hallway to the foyer. Leo shined his flashlight upward toward a large chandelier covered in spider webs. "I didn't notice that when we entered. It could be worth a fortune."

"What about the statue over there?" Stephen shined his flashlight at the statue's head. It depicted an elderly man with a mustache and a monocle on his left eye. The name plate on the bottom of the statue read: Lord William Acland. He looked back up and jumped back when he thought the statue's eyes had moved.

"Getting jittery?" Tamara asked, nudging him.

"His eyes moved."

"It's just your mind playing tricks on you. You're in a haunted house," Leo reminded him.

"Just my mind playing tricks," he repeated to himself.

"Let's see where the hallway to the left leads," Leo suggested.

The group followed him down the hallway into a large room filled with empty bookshelves. They could hear the sound of heavy rain falling from outside with continuous loud thunder. The room instantly went dark as all four of their flashlights went out. Tamara screamed as she felt something large brush against her leg.

"Tamara!" Stephen tried to feel his way toward her in the pitch dark. "I can't find you."

"I'm over here," she cried.

Leo repeatedly pressed the button on his flashlight. "I think the battery is dead."

"How can all of our flashlight batteries go dead at the same time?" Helena asked.

"Not sure." Leo answered.

Tamara jumped as Stephen put his hand on her shoulder. "It's just me."

"I'm starting to think this was a bad idea," Tamara said, trying not to go into a panic attack.

All of their flashlights suddenly came back on. In the corner of the room was a large raccoon staring at them. It ran away as Leo shined his flashlight at it.

"At least it wasn't a cat," Stephen said.

"Not funny," Tamara said softly.

Stephen could tell she was becoming annoyed with him. "Sorry, that was insensitive. I'm sort of scared myself."

"You have a funny way of showing it." She punched him in the shoulder signifying she was all right.

"All of our flashlights went off and back on at the same time. It's too area 51ish," Helena said puzzled.

"Guys, we're here for inspiration for a horror movie not a sci-fi one," Stephen pointed out.

"Why can't it be a little of both?" Leo asked.

"Budgetary reasons. Good horror movies can be done with little or no money. Sci-fi can't."

"Stephen has a point," Helena said.

"The rain has stopped. I can see the moon poking out behind the storm clouds," Leo said as he stared out the window. "I think it may be safe enough to venture upstairs now."

"You first."

"Wow, Stephen. Maybe you are a little bit scared," Tamara teased.

"No. He's older and wiser than us which makes him a natural born leader."

"Keep rationalizing and maybe you will be convinced you're brave." Tamara nudged him forward. They all followed behind Leo in a single file.

They slowly walked up the stairs each step squeaking under their feet. The more steps they climbed, the worse the smell was getting. Tamara had to stop herself from throwing up all over Stephen's back. They reached the second floor and there were six doors along the hallway. Leo opened the first one on the left. Inside the room were six beds along with a large book case filled with a vast doll collection covered in dust and spider webs. He touched one of the dolls and its brittle dress crumbled in his hand. He shined his flashlight on the dolls and felt a shiver run down his spine as he realized all the dolls were missing their eyes.

"Now that's creepy," Helena said, inspecting the dolls closely. "Who would do that to them?"

"Maybe it happened over time from being neglected in this place." Leo shined his flashlight toward the beds. All the mattresses were ripped apart probably from all the mice they had been seeing throughout the place.

"Still, it's creepy looking. I'm getting a lot of ideas for a great script," Helena said with a smile.

Tamara dropped her flashlight when she heard the screams from what sounded like a little child.

"Sounds like it's coming from across the hall," Leo said.

"We're the only ones here, right?" Tamara asked.

The screams were getting louder and now it sounded like a whole group of children were screaming. They could also hear what sounded like a whip being cracked repeatedly as the screams continued.

"Somebody's being tortured!" Tamara shouted frantically.

The screams suddenly stopped, and they heard loud footprints heading toward them. A large glowing green specter slowly floated into the room and stared at them with glowing red eyes. It tightly held a large whip in its hands. It opened its mouth wide, and they could hear the loud screaming again emanating from it. It closed its mouth and the screaming stopped. It cracked the whip toward them causing them to jump backward. Satisfied they were afraid of it, it floated out of the room. Again they heard the sounds of the screaming children and the whip cracking repeatedly.

"That's our cue to leave," Leo said.

Stephen put his duffel bag on the ground and grabbed the shotgun. "Just in case."

They slowly crept down the stairway to avoid alerting the specter. The foyer was filled with several specters of children being led down the left hallway by a female specter wearing clothing which looked like they were from the Civil War era. The living room was filled with vintage furniture. A specter which looked similar to the statue of Lord William Acland stood by the front door holding a Springfield rifle shouting: "Damn Confederates!"

"I'm confused. What's a Lord doing in the States during the Civil War?" Stephen asked.

"We are surrounded by ghosts and that's what you're wondering," Leo whispered.

The orphanage shook slightly as they heard what sounded like cannon fire.

"Civil War reenactment of the dead?" Helena asked.

"Whatever it is, we are trapped," Leo answered.

"You there on the stairs, drop your weapon at once! The element of surprise is not on your side!" Lord Acland ordered, pointing his rifle toward them.

Stephen quickly dropped the rifle onto the floor at the end of the stairs.

"Samuel, pull yourself away from beating the slave folk and come down here immediately! We have intruders!" Lord Acland shouted.

The specter holding the whip slowly made its way down the staircase. They slowly walked downward as it stared at them. It forced them toward Lord Acland.

"Don't expect much talk from Samuel. His tongue was removed during the war for disobeying a direct order of mine. Are you Union or Confederate?"

"I'm an American," Stephen answered.

Lord Acland grabbed him by the neck. "You have a strong neck. It really doesn't matter. They all snap the same hanging from a noose. Samuel, prepare them for a quadruple hanging."

Samuel smiled as he forced them forward. Lord Acland opened the door and they were forced out the door by Samuel. As they walked through the door, they stood in shock as they were in the foyer of the orphanage again. The specters were gone and the living room was empty.

"What just happened?" Helena asked.

"Not sure." Leo shined his flashlight toward the stairs, and Stephen's rifle was laying where he had dropped it. He walked over to the rifle and examined it. The metal plating was rusted and it was covered in layers of dust.

"It looks old. How long has it been sitting here?" Stephen asked.

"This doesn't make any sense," Tamara said.

"Did we just travel through time?" Helena asked.

"We need to get out of here immediately." Leo led them out the front door and on the other side of it was the foyer of the orphanage again.

Stephen looked at Leo confused. They turned around and walked out the door and into the foyer on the other side.

"We can't leave!" Tamara screamed.

They could hear screaming coming from above. This time the sounds were from a woman followed by the sound of a chainsaw. The screams got louder as the sound of the chainsaw continued. They felt their feet getting wetter. They looked down and they were standing in a pool of blood. Tamara ran for the front door.

"Tamara, wait!" Stephen screamed.

She ran out the front door and into the room full of dolls upstairs. She was shaking violently with fear. The sun was shining through the window, and she could see the dolls staring at her with their eyeless faces.

"Play with me!" Their mouths moved in unison as they continued to shout, "Play with me!"

She screamed and ran out of the room crashing into a large man dressed in an executioner's outfit. He grabbed her by the arm and dragged her down the stairs where a guillotine was waiting for her. A man wearing a priest outfit from biblical times held a large parchment.

"Tamara Largent, you are charged with performing witchcraft and are sentenced to death by beheading."

The executioner forced her into the guillotine. A black cat walked over to her and began licking her face. The priest motioned to the executioner and seconds later the blade came down severing her head from her body.

Helena screamed as Tamara's head rolled down the stairs before them. The pool of blood was rising fast. If they didn't get out of the foyer quickly, they would drown in the blood.

"Swim toward the stairs!" Leo ordered.

They swam toward the stairs and quickly ran up them. They turned to the right and ran into a Roman arena from the gladiator days.

A large muscular gladiator covered in battle scars approached them holding a large ax. "Choose your weapons! We fight to the death!"

"We aren't warriors!" Helena screamed.

"If you are not warriors, then you are cowards! Cowards must die! Women have no place in an arena!" The gladiator pushed Helena into the passageway where they entered. She emerged back into the room filled with the dolls.

"Play with me!" Their mouths moved in unison as they continued to shout, "You're the one who gets to play with me!" One of them jumped onto the floor, and then each one in turn jumped onto the previous one until they formed one gigantic doll. "I will play with you like little Cindy played with me!" It pushed her hard against one of the bedposts. She screamed as it jumped on top of her and pressed its fingers into her eyes pushing them way back into her skull. She continued to scream until her life was squeezed out of her body from the strength of the doll's hands.

Leo and Stephen stood their ground as the gladiator swung his ax toward them. Leo deflected the blow with his shield sending him backward. A crack formed on it from the impact.

"Puny little boy! One more blow from my ax and you're dead!" the gladiator shouted as the crowd cheered, "I bring you another victory!"

"Head for the passageway. It should lead us out of here," Leo ordered. He stood up and slowly backed away toward the passageway.

Stephen slowly moved over to Leo as he moved toward the passageway. Leo, making sure Stephen was close enough, walked through the passageway. Stephen was almost to the passageway when he felt a sharp pain. He looked down and a large sphere was sticking out of his chest. The last thing he heard before he died was the gladiator chanting, "Another victory!"

Leo was standing alone in the middle of the foyer of the orphanage. A tall beautiful redhead was standing before him. She wore a white see-through cloak. She walked up to him seductively.

"Such a pretty specimen. Do you like what you see? All men like what they see when they are in my presence. I'm very hungry and you look like the perfect specimen to feed my hunger." She licked his neck. He could hear a loud hissing sound from behind him. He turned around just in time to see the large python's head come down and swallow him whole.

"Don't be in such a rush," Julie said as she helped Jermaine remove the camera equipment out of the back of his van.

"This place will be perfect for the next episode of Haunted America. Kevin, make sure there is a camera set up in each room," Jermaine said.

The five members of Jermaine's crew grabbed the remaining cameras and headed for the orphanage's front door.

From the window the specter of Lord Acland watched them. "Damn Confederates!"




The White Wolf (from Journey Into the Unknown: Deluxe Horror Edition)

Pete kneeled down in front of the tombstone of his late wife Helena. He stared at the markings carved into the thick stone.
"Helena, I miss you so much," he said with tears running down his cheeks.
Helena had died ten years ago from cancer. He had been with her at Rush Hospital in Chicago holding her hand until the very end. Every day since her funeral, he was at her grave sitting and talking to her tombstone for several hours. He would then go to all the places that his wife and he frequented on a daily basis and talked to all the employees that had been working there back when she was still alive. She would grocery shop every day, never buying food to stock up in the house — a tradition he still followed to this day. He felt a few raindrops land on his balding brown hair. The sun was no longer visible in the sky, blanketed by the thick storm clouds.
"Helena, I will see you again tomorrow. I love you," he said and stood up.
The rain was pouring and his clothes were getting soaked. He stared at the tombstone for a couple more minutes and walked toward his white 2013 Dodge Ram pickup truck. He heard a loud howling from behind. He turned around and a large, white wolf was standing not more than fifty feet away from him. It stared at him. It was the most beautiful animal he had ever seen. He stood frozen in fear. He had never seen a wolf up close before. Wolves were not an animal someone would expect to see in Valparaiso, Indiana. There were plenty of deer everywhere, but not wolves. He stood still hoping the wolf would lose interest in him and walk away. It kept staring at him for several minutes while the rain poured. Finally, the wolf turned around and walked away toward the other side of the cemetery. He felt a sigh of relief as he watched it disappear behind the bushes behind a large grouping of tombstones. He reached his truck and drove away toward Walmart across the street from the cemetery.
That night he dreamed about the day he had first met Helena. He had stopped at a coffee shop in downtown Valparaiso. She had been the waitress, never letting his cup of coffee run low. She had curly, sandy blonde hair back in those days. She was so beautiful that he had no choice but to spark a conversation with her. He had stopped by the coffee shop every day for the next week before he had built up enough courage to ask her out. She had said yes. On their first date they had seen The Empire Strikes Back at the General Cinema. The theater was long gone, torn down several years back.
The image of Helena disappeared, and he was back at the cemetery looking at her tombstone. He heard the howling from the white wolf. He turned around and it was standing next to him. It bit his left pants leg and dragged him away from the tombstone.
Pete snapped awake. He looked at his clock, and it was only three in the morning. He was covered in sweat. He slowly climbed out of bed and walked into the kitchen for a glass of water. He sat down at the kitchen table and grabbed the photo album of his honeymoon vacation in Paris. Helena had worn a red dress that she had found at a boutique in Paris. She had looked so beautiful in that dress. He grabbed the French bread that he had purchased at the grocery store the night before and cut himself a small slice. He sat there for the next couple of hours going through all of his photo albums while finishing off the rest of the French bread.
Later on after taking a small nap, he drove downtown to the local bakery and bought himself a couple of donuts. He sat at one of the tables all alone drinking a cup of coffee. He didn't really have anybody in his life since his wife died. His son lived in Tennessee, and they rarely spoke to one another. He read the Post Tribune while finishing off the donuts. From there he drove to the cemetery where he would spend the next several hours visiting Helena's grave.
The day was pleasant. There was no storms in the forecast. He kept a watchful eye out for the white wolf. He hoped that he had just imagined the whole encounter the night before. He wasn't going to let a wild animal get in the way of visiting his wife. He placed a red rose on her grave and sat down and talked to her grave for a couple of hours. As he was standing up to head to his truck, he spotted the white wolf sitting across from him watching him. It looked up at him and then laid its head down on the ground. Deep down, he had a gut feeling that the white wolf wasn't a threat to him.
"Hello," he said and waived at the wolf. It lifted its head up for a few seconds. It stood up and walked away toward the back of the cemetery. He walked to his truck and drove to Walmart.
"Hey, Pete," the door greeter at Walmart said.
"Hey, Ralph."
"How's everything?"
"Can't complain. I'm glad it didn't rain today. I got soaked yesterday."
"According to the Weather Channel, it's going to be a sunny weekend."
"The perfect weather for me," Pete said. "Enjoy your night."
"You, too."
He walked away from Ralph and headed for the magazines at the back of the store. He glanced through all of the latest ones. As he was about to walk away from the magazine section, he spotted one with a white wolf on the cover. Out of curiosity, he grabbed it. It was filled with information about wolves, and how they were popular with the Native American culture. After reading through several pages, he decided to purchase it. He headed for the bakery. He needed another loaf of French bread to replace the one he finished off that morning.
That night he dreamed he was in the cemetery. His wife was standing before him with the white wolf standing by her side. She didn't speak. She just smiled at him. She extended her right arm and pointed to the other side of the cemetery where the white wolf kept disappearing to.
"What is in that direction?" He asked.
She didn't speak and then she disappeared. The white wolf walked to the back of the cemetery and disappeared as well. He walked in that direction. Before he walked the path leading to the back of the cemetery, he was awoken by the sounds of his alarm clock. He stared at the clock in disbelief. It was six a.m. He shut the alarm off and headed for the kitchen to brew himself a cup of coffee. After reading the morning paper, he walked into the garage and stared at all of the boxes of his wife's belongings. He grabbed the box marked jewelry and opened it. Inside was his wife's favorite charm bracelet that she had bought when they were vacationing in Florida. He lifted it up and the large charm on the bottom was of a white wolf. He grabbed the bracelet. He was going to take it to the cemetery today and bury it in the grass near the tombstone. It was her favorite, and it belonged with her.
After stopping by the bakery to eat a couple of donuts, he headed for the cemetery. He walked over to Helena's grave carrying a small shovel. He kneeled down next to the grave and dug a small hole. He pulled the bracelet out of his pocket and looked at it one last time. As he let go of the bracelet, sending it to its new resting place, the white wolf slid by him and grabbed it before it landed in the hole.
"No, that is not yours! That is Helena's!" he screamed at the white wolf. He grabbed the bracelet and tried to jerk it out of its mouth. It jerked its head causing Pete to lose his grip on it. It turned around and ran toward the back of the cemetery. Pete angrily chased after it.
It continued to run with Pete in pursuit. It ran to a cross-shaped tombstone and vanished. The bracelet landed on the ground. Pete stopped and stared at the cross-shaped tombstone.
"Excuse me sir. Is this your bracelet?" a short women with reddish hair asked.
"Yes, it was my wife's. I was visiting her grave when an animal ran off with it."
"Yes, I've seen you here every day for the past year when I'd come to visit my late husband's grave. My name's Laureen."
"My name's Pete. Nice to make your acquaintance."
"I can use some company. It's very lonely here by myself," Laureen said.
Pete sat next to her and they talked for hours. Behind them, in the distance, Helena stood next to the white wolf smiling. Her husband had finally met the one he was going to spend the rest of his life with — his new soul mate.


Powered by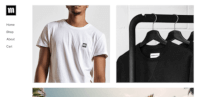 Create your own unique website with customizable templates.